A good percentage of millennials are aware about the benefits of good health and adequate medical cover, but a large percentage still looks at health insurance as a tax saving instrument. A recent ICICI Lombard survey of 1,400 young people in the age group of 25-35 years had 75% of the respondents saying that they had health insurance.
But 46% of the buyers said that the tax deduction on health insurance premium was what made them buy the health cover . The quest for tax benefits was more pronounced among female respondents, with 64% citing it as the reason for buying the cover. The survey findings show that most people buy insurance only to save tax and not for the benefits it offers.
Even so, they are still better off than those who do not buy any insurance at all. Many people are oblivious of the risk they are exposed to if they don't take adequate health insurance. Though there has been a rise in demand for health insurance products, India continues to have the highest levels of under-penetration in the world, with only 0.16% of the total population insured for health, as per Irda. Little wonder then that 70% of healthcare expenses are met from one's pocket.
Take the case of Noida-based Mohit Kumar. He has been advised to buy a family floater plan worth Rs 10 lakh, which will cost Rs 15,000 annually. However, his busy work schedule has kept him from buying the policy. Kumar should know that he can purchase a health policy online. All it will take is 30-40 minutes and some amount of effort to key in his details.
Mohit Kumar, 30 yrs, Noida
Family: Self, spouse and mother
Existing health cover: Group covers from employer Rs 8 lakh
Recommended cover: Rs 5 lakh floater plan for both husband and wife. Separate individual cover for mother for Rs 5 lakh.
Cost of additional insurance: Rs 40,000 per year
Health insurance is a necessity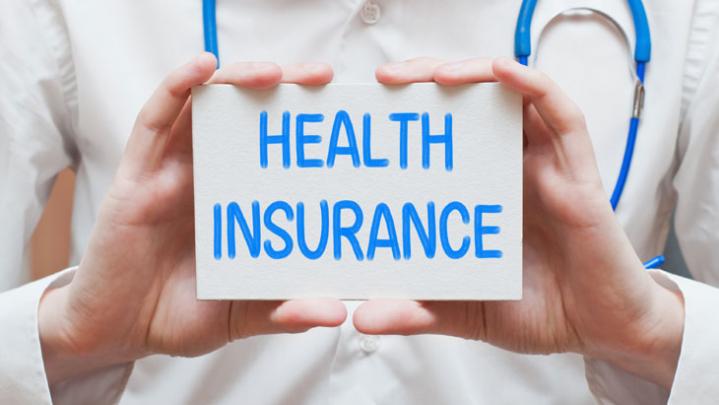 The good news is that awareness about the need for health insurance is on the rise. Most of the respondents to the ICICI Lombard survey said they knew about the need for health insurance. But insurers say some myths need to be shattered first.
For instance, half of the respondents of another survey by Max Bupa thought that health insurance is for the old and 48% thought they don't need it since they are healthy. Many were also bullish about their ability to foot post-retirement health bills as they believed they have enough savings to sail through.